Industry Specific
Audio Visual Business Software
AntMyERP is your trustworthy solution for streamlining various aspects of your Audio-visual business operations. Our firsthand experience in offering customized audio-visual business software is the key to better productivity for your business. Develop better clarity regarding your AMCs and improve management of customers, service personnel and inventory.
Audio Video ( AV ) Equipment Health
Your Audio-Video equipment is the core of your audio-video industry. AV equipment health is very critical if you are in the sales, service and rental business of the AV industry.
With our AV industry software, you can have real-time visibility of the movement of your AV equipment, its service history, spare parts consumed in that AV equipment and current locations. You can perform auto-preventive maintenance for your equipment to keep it healthy. configure our software to have mandatory health check-ups whenever it gets inward in the office.
Audio Video Spare Parts and Bundling
Many times your AV business requires you to bundle your AV equipment for renting or selling. It's a complex business process and it needs to be managed effectively. With our strong Spare Parts and Inventory Management systems with the inbuilt Bundling, you can easily manage your Audio-Video business.
Even you can manage your complex process of Return Material Authorization (RMA) along with warranty tracking.
Manage your Sales, Service and Rental Audio-Video business
With our Service ERP, you can manage your entire audio-video business process of Sales, Service and Rental. AntMyERP is the ONE software that allows you to manage all different businesses that come under the Audio Video Industry by integrating all different departments of your organisation.

Sales Management for Audio-Video Equipment
Manage the sales business of your Audio-video industry for your audio-video equipment and its spare parts with our Service ERP. You can manage your AV business from quotation to auto sales invoicing with the click of a few buttons. It also helps you manage your sales funnel and strengthen your customer relationship. Do talk to us to know more about how we can support you with the sales process of your Audio-video business.

Service Management for Audio-Video Equipment
AntMyERP is known for its Best Field Service Management software. We have integrated all the service management tools like Field Service, Help Desk, Service ticket management, Remote Call Assistant with Root Cause Analysis, AMC Management and many more. Defective spare parts return plays a crucial role to save the hole in your pocket.
Your service technician can manage your service tickets from the technician's mobile apps and that too with an auto distance expense voucher.

Rental Software for Audio-Video Equipment Industry
If you are renting your audio-video equipment then you will love our AV rental software to manage your Audio-video business.
The biggest challenges audio-visual rental companies face are:
Real-time assets tracking.
Inward quality check during AV equipment rental return.
Timely and accurate invoicing as per contract.
Inventory and its bundled spare parts
Rental recovery visibility for each serialised AV equipment.
Profitability of each serial number and each contract.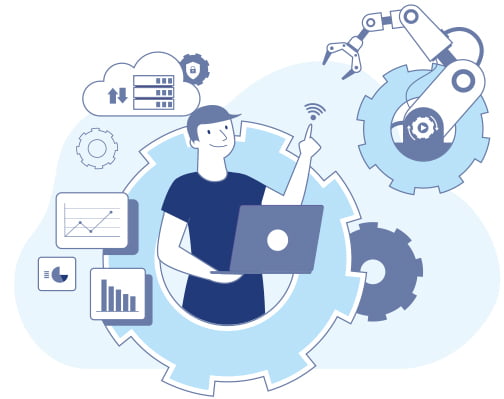 Integrate all your business processes from start to finish
Our Field Service Management software allows you to integrate all your business process and all your different departments together to achieve the actual business insights
Customizable Service ERP Software
Customize our service software for your AV business and check out what you have been missing till now. Our audio-visual business software makes business management easier with comprehensive support in different operations.
You can manage your vendors and inventory efficiently to ensure the proper flow of goods. At the same time, a powerful CRM integration and AMC management module help you achieve growth in sales and customer service efficiency.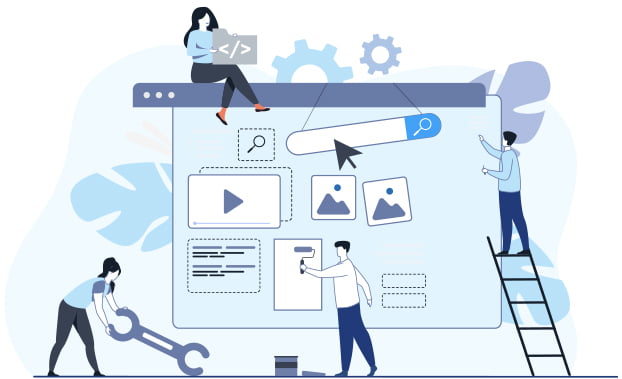 Go Up