AntMyERP's
Business Automation
AntMyERP is designed to automate your business process from Lead to Invoice.
You can easily automate your Sales, Service, Operations, and Finance business processes.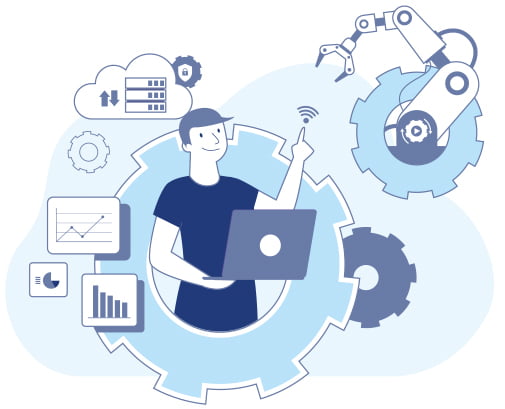 Invoice Automation
Generate 1000 plus invoices automatically with few clicks and within few seconds. Make your invoicing and billing fast and accurate with almost no manual intervention. Automate your finances with AntMyERP.
You get invoices generated automictically with this Service CRM. We help you automate and integrate your finances with Sales and Purchase, which makes the task of the accounts team easy and fast. You can also generate manual invoices through AntMyERP.
We understand your business model and have designed this specific Field Service Management software catering to your industry. It auto-generates the invoices for Sales, Rental, MPS, AMC, and Visit Charges business. it helps you achieve timely and accurate goals for each department and makes the task of each department easy and hassle-free.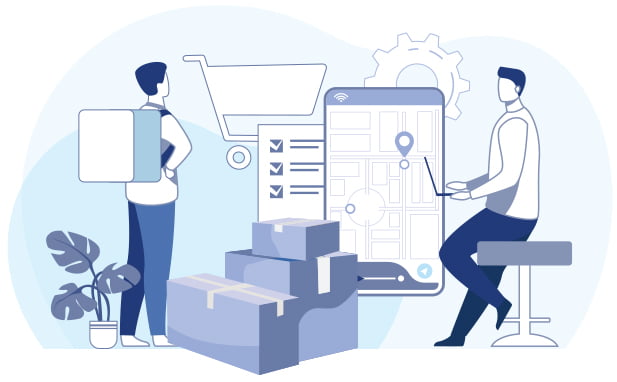 Sales Order Automation
Knowing the business revenues gives peace of mind, that my business is growing. Knowing the sales order gives pleasure of gaining new business. We help you know your sales orders pending for execution - the way to happy sales and happy customers.
AntMyERP automates your Sales Order process, where any lead when converted to a customer contract, automatically creates a list of sales orders pending for execution. This pending sales order gives you the clarity of orders you received that are still not executed and delivered to clients.
You have control over the orders and can check up on the supply chain and operations team to get them delivered. It also throws an automated order summary report that helps you analyze your current inventory in stock, in transit, balance, and to be procured. The Service CRM gives clarity and control in Sales Order through an automated process.
Service Automation
Field Service Management is a complex task to manage. Go Paperless, Go Automated with your Service Process. We help you go paperless and automate your service to produce more fast customer service and control over the field engineers.

Call Assigning
Any Service Tickets that are logged into the system get auto-assigned to the technician on their mobile app. They can view the tickets assigned to them. and work on them to close the tickets. You can also manually assign the tickets to engineers of your choice, else the system will find out the nearest engineer to the client's location and auto-assign the tickets to him. This process eases and automates your service and ensures tickets are closed on time with proper SLA Management.
Preventive Maintenance
Preventive Maintenance forms an important part of customer support service. It also has a vital role in AMC Management and field service management. Once a contract is signed with the client with the PM frequency. The system auto-creates PM tickets which are reflected in the open service tickets, and the service team can work on them. This automated PM process helps you gain control over services and ensure you never miss on PM for devices.

Customer Service Support
The entire service gets automated with the Service ERP in place. Your customer service support and help desk get automated with automatic installation tickets created in the system. You do not need to remember the devices or the customers for installation tickets. Customers can log service tickets from their client portal and it is auto-assigned to you for service and repair. Your service process is completely automated and integrated to accelerate your customer support.
Supply Chain Automation
Supply Chain Management involves many processes going side by side internally.  AntMyERP, an integrated and automated software solution helps you gain control and visibility of each process of supply chain and operations.
You get clarity of your current stock at the office, stocks to be procured, stocks in transit and stocks delivered. Every process is interlinked with each other to give complete control. It also maintains your logistics partners' information so that you can track your order shipment details. The system creates an automatic outward challan for all orders to be executed. It also creates an inward challan for all devices taken in for repair from customers. Every process of delivery and repair from customers and vendors is systematically maintained.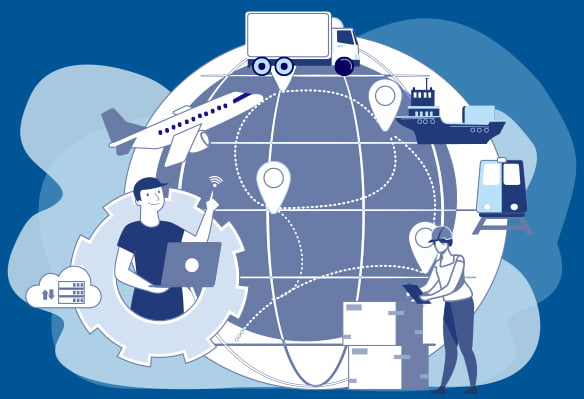 Go Up