Upgrade Your Service Quality with
Defective Return Management
Convert your difficulties into the best solutions with AntMyERP's Defective Return Management. By this businesses can manage returns and replacements of their defective goods. 
Implement intelligent repair and return management with our return management software, which focuses on prompt and efficient solutions that reduce customer dissatisfaction.
Establish Credibility Through Transparency
Emphasize transparency with our Faulty Product Return Procedures by keeping your customers informed at all stages. Having the capacity to track your returns will give you important insights throughout the Faulty Product Return Procedures.
Implementing defective return management software involves tracking down all spare parts that are currently in use or have already been consumed for a repair or return service in terms of time, date, and place. You no longer have to be concerned about misplacing a valuable item or losing a device from your warehouse inventory
Keep a tab on your technicians working in multiple locations using the Repair and Return Management software. Also, effortlessly track tens of hundreds of your field service experts with our return management portal. The live tracking access will save you the hassle of constantly calling your technicians while they are out in the field.
Learn More About Defective Return Management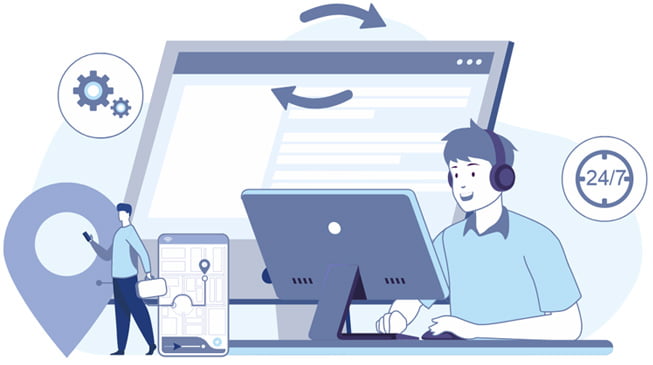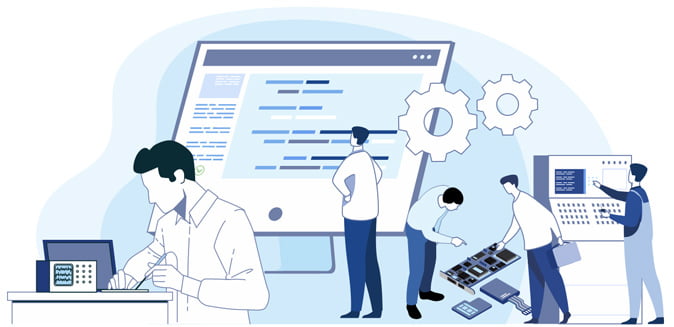 Health Check for Devices with Tech-Driven Excellence
Feel the power of technology with our RMA inventory management system as it simplifies the workflow of managing defective items return and cuts down on laborious human errors.
It's likely that the item you received was damaged in some way, was missing its original packaging, or had lost worth in the meantime. When this occurs, you can assign a new serial number to the item with the help of return management software.  Easily link all of the item's distinctive health conditions with its unique number.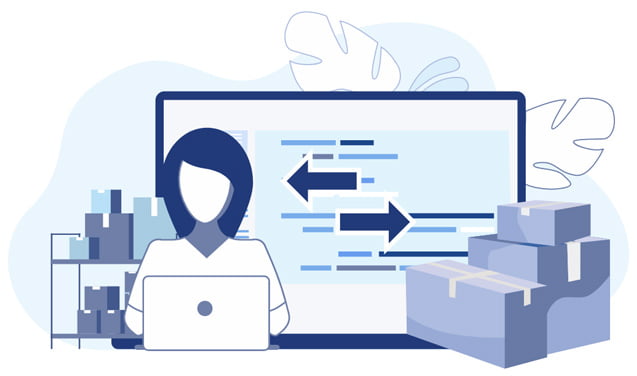 Advantages of Defective Return Management Software
At AntMyERP, we acknowledge the importance of sustainability and increasing the value of every product. This means that our Faulty Product Return Procedures enable our customers to effectively manage returns and make the best use of spare parts. 
AntMyERP's Return Management Software allows you to handle every facet of returns. From approving the replacement of a returned item to giving store credit to high-end customers, conduct and control the Faulty Product Return Procedure exclusively with a comprehensive digital platform.
When a consumer returns a faulty product, our team carefully examines it to identify the precise problem. If we can address the problem by changing a specific part, we will do so. However, this doesn't stop here. Instead of throwing away the replaced product, we create a system to reuse it for the benefit of our customers.
Control every aspect of return management from AntMyERP's RMA inventory management, from confirming the replacement of a returned item to providing store credit to customers,and conduct and control return management exclusively with our comprehensive digital platform.
Keep an eye on all the items in the process of repair or return. Get complete visibility on spare parts being used for repair and return management services. Whether the returned item was dispatched from the customer's side or arrived at your inventory warehouse, you can gain 360-degree visibility.
Our defective return management is designed to prevent the improper handling and disposal of damaged spare parts. With our service, you can rest assured that your company's assets are being handled properly and ethically.
Implementing our return management software offers a significant advantage by preventing spare part leakage in your business operations. Throughout the entire process of repair or return activities, our software allows you to closely monitor the use of spare parts. This means that, from the beginning to the end of each task, you can track how spare parts are utilized. Consequently, the software acts as a safeguard, preventing technicians from using spare parts for personal purposes and ensuring that these crucial components are used only for their intended professional purposes.
With our return management software, transparency is key in controlling and securing spare part usage. By having a clear view of the spare part activity, you can maintain accountability and prevent any unauthorized or inappropriate use of these valuable components by your technicians. This not only helps in maintaining the integrity of your repair and return processes but also contributes to cost savings and overall operational efficiency by ensuring that spare parts are utilized exclusively for the benefit of your business.
The inefficiencies of manual processes often result in enterprises struggling to maintain an accurate record of spare parts issued for repair or return services. In such scenarios, the lack of a centralized system can lead to the inadvertent allocation of multiple resources to technicians handling the same service. This not only represents a significant waste of resources but also imposes an additional financial burden on the enterprise. The absence of a streamlined tracking mechanism opens the door to errors, redundancies, and the unnecessary consumption of valuable resources, ultimately undermining the efficiency of the repair and return operations.
Our Return Merchandise Authorization (RMA) inventory management software addresses these challenges by introducing an automated approach to spare part allocation. Through the software, a coordinator can precisely assign only the necessary spare parts requested by the technician for a specific return or repair service. This automated method ensures that resources are allocated with precision, eliminating the risk of multiple allocations for the same service. Consequently, the software acts as a proactive solution, permanently eradicating the development of unused waste within the enterprise. By fostering a more efficient and accurate spare parts management system, our RMA inventory management software not only optimizes resource utilization but also contributes to cost savings and enhanced operational effectiveness.
With AntMyERP, you can cut expenditures on individual services while minimizing waste and boosting revenue.
Book a free demo with us!
Go Up