Elevate Customer Relations with
Contact Management Services
In the business of selling, it's not much about what you know, but it is all about who you know and how well you know. Having a 360-degree view of your sales leads and contact information is like the lifeblood of your sales and outreach team. With that said, no enterprise in the selling business can run efficiently without CRM Contact Management Software. Such a system helps achieve both Flawless pipeline management and Uninterrupted sales processes.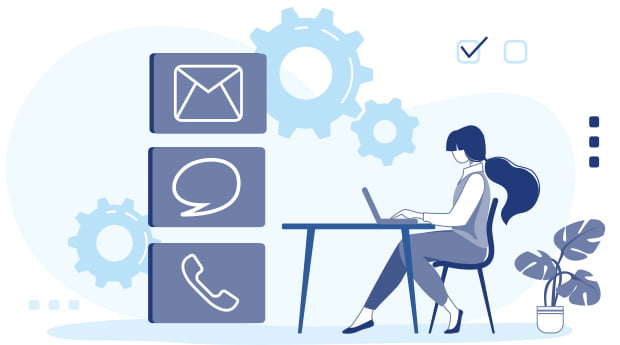 Enhancing Customer Relationships and Streamlining Interactions
In today's fast-paced business landscape, maintaining strong and meaningful relationships with customers is crucial for success. This is where Contact Management Software comes into play, serving as a powerful tool for businesses to manage their customer interactions effectively.
AntMyERP acts as a central hub where businesses can store and access crucial details about their clients. It offers a comprehensive view of each customer's journey, empowering sales and customer service teams to deliver personalized and timely interactions.
Learn More About Contact Management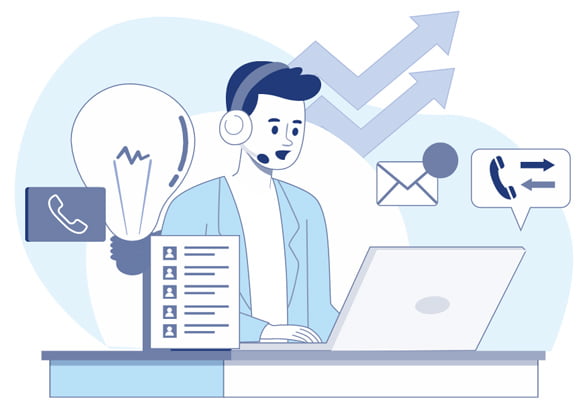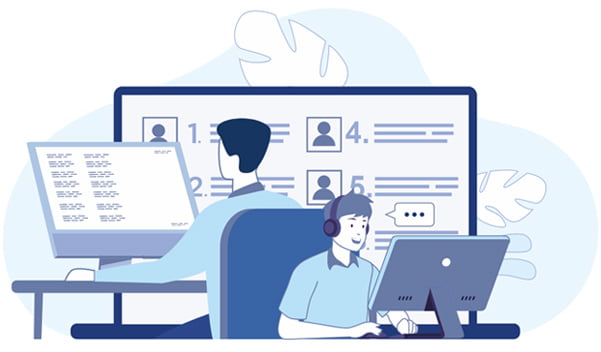 Streamlined Contact Organization
Tired of the contact chaos? AntMyERP Contact Management software brings order to the chaos by centralizing all your contacts in one place. Say goodbye to duplicate entries and outdated information.
With features like categorization and tagging, you can effortlessly group contacts based on criteria that matter to you.
It's like having a digital filing cabinet that's always at your fingertips.
We Believe in Multi-management
Imagine how convenient it would be to handle many things using just one system, right? Well, that's exactly what AntMyERP offers. Our Contact Management Service CRM lets you easily handle different aspects of your business without any extra hassle.
Multiple Branches
Are you tired of manually dealing with various branches of a single customer?
That's not a problem anymore. Our smart contact management system allows you to effortlessly store information about different parts of the same customer and organize it as you need.
Multiple Locations
Do your salespeople get mixed up when trying to access info about a customer's multiple locations? Give them our Contact Management Software.
They can effortlessly keep track of customer activities at various places, all from one simple location.
Multiple POCs
Is dealing with many points of contact for one customer slowing down your operations? It's time to take a breather and install AntMyERP's Contact Management Software.
Our digital platform lets you organize details for numerous points of contact within a single client, while still providing exceptional service across the board.
Detailed Activity Mapping
Our Contact Management Software helps you keep track of what your field staff, such as the Sales Team and Service Engineers, are up to with your customers.
Your sales team can note down their interactions with each customer so you can refer back to them later.
You can also monitor the help your service engineers provide to customers through the system. Plus, the software can generate expense reports automatically. This will help you make smarter business choices moving forward.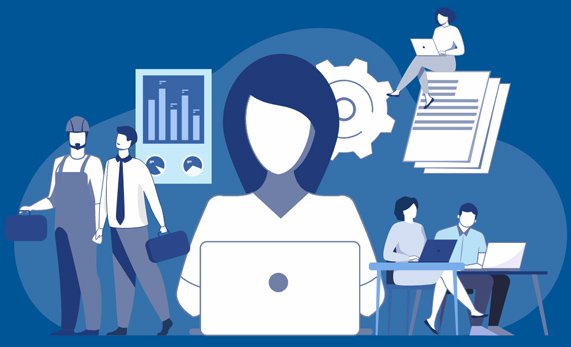 Leveraging Contact Management for Service and Renewal Departments
Contact management is a versatile tool that goes beyond mere organization – it significantly enhances the operations of both service and renewal departments within a company. Here's how it plays a crucial role in improving efficiency and customer satisfaction in these vital areas:
Key Benefits for Your Business
Enhance customer service by providing representatives with instant access to customer information, enabling personalized and efficient support.
Empower sales teams with insights into customer behaviors, enabling targeted sales strategies that drive conversions.
Gather valuable data on customer preferences and behaviors, leading to improved products and services tailored to their needs.
Know your customers better than themselves with our Contact Management Service CRM. Have all the information on a single screen and assist your customers in the best possible manner. Leverage automated workflows and intel to deliver top-notch services. Hence, double up your customer satisfaction rate in the end.
Go Up