Powerful
Lead Service Feasibility Management
Telecommunication industry operations are quite challenging, and most enterprises fear outperforming the tasks. However, aspects like lead service feasibility mapping need a more comprehensive approach, coordinated technology and simultaneous support. 
AntMyERP's software solutions facilitate cutting-edge retail experiences, optimized scheduling, self-ticketing and better coaching to the technicians. It, in turn, reduces complexity & costs while making both customers and enterprises happy & delighted.
Service Ticketing
Schedule lead feasibility checks on multiple potential client locations using our Sales CRM's service ticketing feature. Create one or several service tickets automatically as per the needs using our dashboard and ensure uninterrupted lead management in your enterprise. Now no more delays in conducting lead service feasibility checks with a service ticketing option on hand.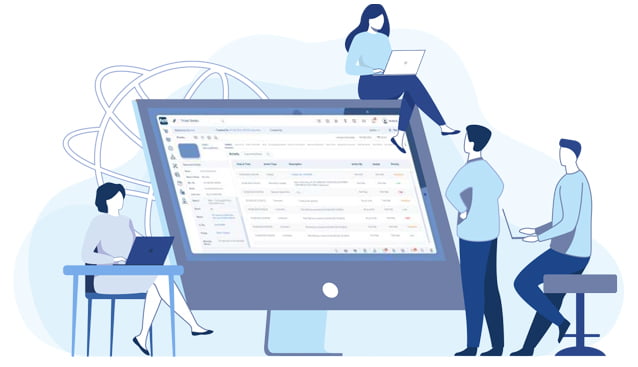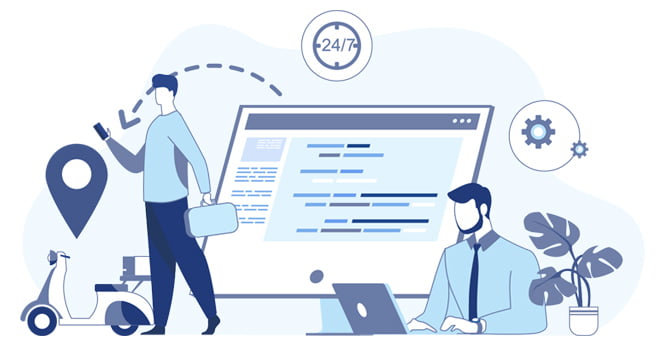 Resource Allocation
Discover the engineers nearest available for going on a feasibility service to the potential client's location using our all-inclusive Telecom Industry CRM. Assign the auto-generated service ticket to the available field engineer and allocate required resources all from a single screen backed by AntMyERP. You need not wait for any manual approvals when everything's present online.
Technician Monitoring with real- time update
Follow your field engineers wherever they go using our digital Sales CRM platform. Keep a tab on all the field service providers wherever they are engaged in conducting a feasibility test on the potential client location using the in-built GPS tracking feature. Inform them about anything important directly using our Technician Mobile App.
Empower your technicians to update the real-life status of a lead service feasibility test through the web browser and Technician mobile app. Based on the real-time updates, you can update the feasibility status from open, cancel, won or closed and make further enterprise decisions promptly.
Painless Management System
Now you know how feasibility tests can prove favorable to your telecom enterprise in the long run. With AntMyERP's lead service feasibility support, you can manage all three stages of lead management flawlessly.
Lead
Tap all the essential leads through AntMyERP's CRM Software for Telecom Industry and convert them into profit-making clients later. Generate unique service ticket numbers against each lead and manage them extensively from our portal. Maintain essential fields like salesperson, lead stage, source of lead and lead qualification all from a single location.
Quotation
Conduct feasibility services before sending the proposal and allow your engineers to inform coordinators right away about its status. Plus, deliver feasibility service to the telecom enterprises after sending them the proposal and update all information in no time using our Sales CRM platform.
Contract
Once the lead service feasibility is done and the proposal is sent, make a contract with the prospect on the spot using our CRM Software for Telecom Industry. Check the time-to-time status of the contract on the same platform and update whether the lead is closed or not with your fingertips.
Go Up