Unlock the Unlimited Potential of Data with
HR Reports & Analytics
HR Reporting and Analytics in AntMyERP is an incredibly powerful tool for managing your employees. Not only does it help you keep track of your workforce, but it also offers reporting benefits that provide valuable insights. With ERP HR Report Analytics, generate reports on different aspects, which can assist you in assessing your business and making smart choices regarding where to allocate your time and financial resources.
Our Best HR Reporting & Analytics is designed to help you keep a close eye on your business processes, costs, and performance. With this tool, you can easily track and analyze important data to make informed decisions for your business.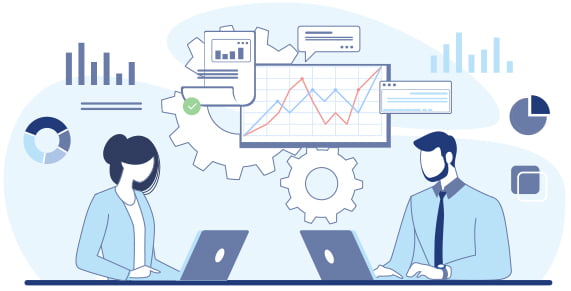 Actionable Insights and Report Generation
You'll have the opportunity to assess your employees' task performance and compare it to their compensation. This method is really helpful for making sure that everyone is getting paid accurately and keeping tabs on any changes in pay rates and employee absences within the company.
With AntMyERP's HR Reporting and Analytics, you'll be able to easily manage all of your employees' statutory information. You can find all the information about your professional taxes, ESI, and EPF in one convenient place. Our system keeps track of important information about employees, such as their statutory details. We organize this information by month and year, and we also record the contributions made by both the employee and the employer.
Learn More About Reports and Analytics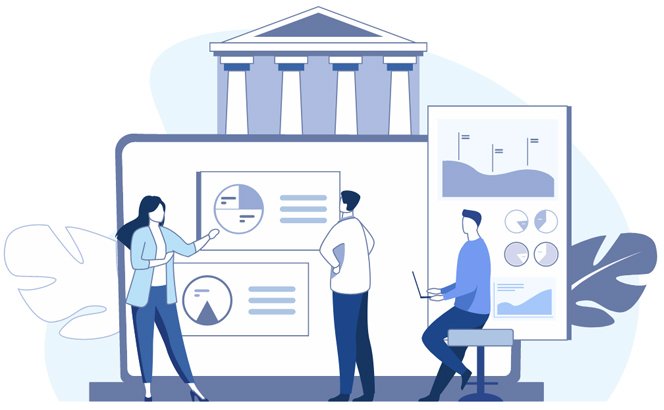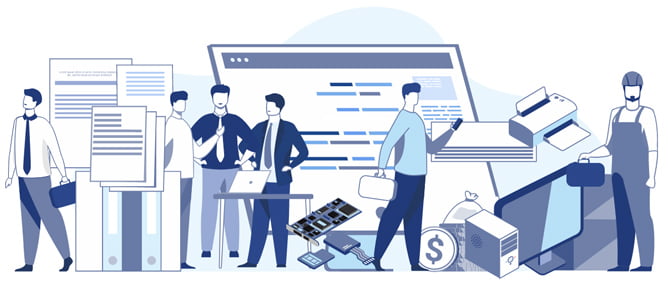 Complete Asset Visibility
AntMyERP's reports and analytics software is designed to help you easily manage and keep track of all the technology assets your engineer uses. With this software, you can have accurate and up-to-date visibility into the status of these assets and how they are being consumed.
Ensuring visible and transparent systems is crucial when it comes to running an organization. It helps make sure that all employees are doing their jobs correctly. AntMyERP's HR Reporting & Analytics provides centralized visibility of your assets, making it easy to manage all your processes effectively.
Experience the Versatility of Real-Time Analytics
Experience the amazing potential of real-time analytics and see how it can easily adapt to your needs. With our ERP HR Report Analytics, you can effortlessly gather and visualize all your company's data. You can keep all your information in one place with this handy feature. Our tools make it super easy to collaborate and make smarter decisions.

Payroll Reports
At AntMyERP, we make it easy for you to access payroll data analytics. This means that the people in charge of improving your organization's performance can easily see and understand the information. No more confusion or missed communications!
With our best HR reporting & analytics, you can easily personalize your HR and payroll analytics dashboards. Customize them instantly to display the specific information you want to see.

Expense Management Report
The HRMS keeps track of all the expense vouchers submitted by employees. It's really important to keep track of your expenses as they happen so you can keep a record of them. It saves you time and effort by keeping track of all the expense vouchers raised by the employee in one convenient database. Easily handle all help desk tasks in one place with the Desk portal.

Employee Attendance Reports
With automated workforce reports, you can easily keep track of how many employees are working on projects at any given time. This helps you understand your employees' working hours, overtime, and bonus approvals. Our platform has some great features that you'll appreciate! It can automatically calculate all the metrics you need and provide you with smart reports. These reports break down performance, workforce trends, and much more. 
Customizable Dashboards
Customize your analytics experience with dashboards that suit your needs. Make sure to pay attention to the metrics that match up with your organization's goals. This will help you make better decisions. You can use ERP HR Report Analytics to boost productivity and create easy-to-understand dashboards with graphs. You can get valuable information about the total number of employees, their salaries, average salary, and more to keep track of employee and work performance.
Witness how our HR Report and Analytics platform can transform your approach to workforce management.
Request a Demo!
Go Up