Service ERP with
Task Management Software
Task Management CRM for quick Task Monitoring & Tracking
Create – Assign – Work – Close Tasks with AntMyERP (Your daily task management software)
With the Field Service Management software, you can easily create tasks for yourself or create and assign them to teammates. Create timesheets, meetings, and recurring activities to keep your daily task planned and organized. Monitor daily works for all employees and enhance productivity.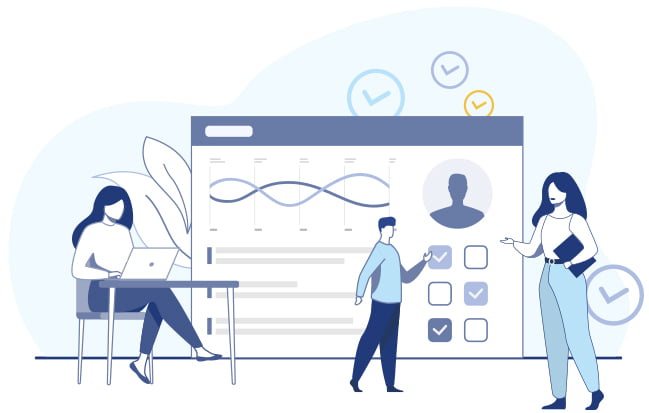 Task in one place
AntMyERP - Best Task Management CRM software for monitoring daily tasks. 
The Service CRM assists you in organizing multiple tasks in one place. A task can be created with a few clicks and can be worked on. The user can mark the status of the task and upload the relevant documents for reference or as reports of their job done. 
Each task can be viewed and tracked as per employees or their status. You gain control over your employee's daily activity timesheets and meetings and evaluate their contribution and performance in the business. This becomes crucial in terms of HR and people management as well as Sales and Service management.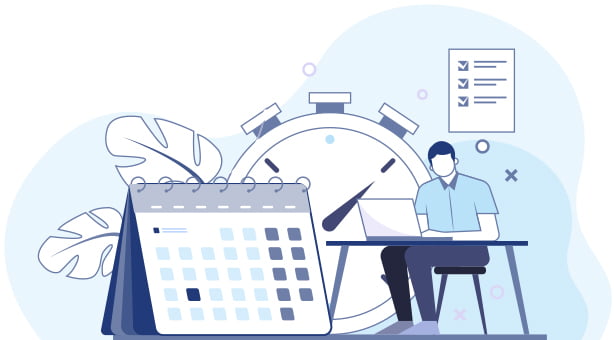 Calendar and Reminder
The task management CRM software allows you to plan your calendar and reminders for daily business activities. 
The service ERP allows you to create internal as well as external meetings or tasks and manage the calendar for the day, week, or month. Since you have all your pending tasks and meetings in one place, tracking becomes easy. You can effectively plan your to-do list for the day based on your calendar. 
The reminder feature helps you manage your task dues and delays on time. With a single click, you can check all your current date pending tasks or activities. The software also allows you to track all pending approval activities which are due for your approval. It could be the approval for purchase, approval for sales – sales order, purchase order, leaves, or Expense Vouchers.
Task Management Reports
You can get insightful reporting on task management where you can view and track all your daily tasks. You can manage tasks and timesheets for all your employees and ensure their timely completion. With the use of AntMyERP, you can efficiently plan your day and schedule your tasks and meetings. The management knows where the employees' time is being spent. Hence they can guide them and check on their productivity with the use of this task management.

Rating
The task management CRM software allows the management, the coordinator, and the users to rate the employees, service engineers, or others users for their job done. Any ticket once solved by the employees goes to their coordinator for ratings and feedback. Once ratings are given the tickets can be closed. These ratings could be for any internal task, any ticket like service tickets.

Calendar View
The calendar view of the software allows having timely information of all meetings or tickets scheduled for any particular day. You can create new tickets and can easily plan and manage your to-do list with the calendar. You can see your current date tickets and schedule your daily activities and tasks.  You also get to see your team task calendar where you can easily analyze the task assigned to them.

Performance
Through the task management CRM software, AntMyERP, you can also measure the employees' performance and productivity. You get to see their daily work status, their time spent on a particular job, or any client activity performed by them. You can also track the ratings they receive from their coordinator for their tickets closed. Hence you can see their effectiveness and analyze their performance.
Team Collaboration
AntMyERP ensures proper team collaboration, as you can set and create tasks for your teammates. You very well know which member is working on which ticket along with their status. You can easily assign tasks and tickets to your employees and keep a track of them.
You do not need to ask and run after every employee, as each piece of information regarding their daily task is easily available in one place. Thus, you can ensure proper team coordination and collaboration through this task management software.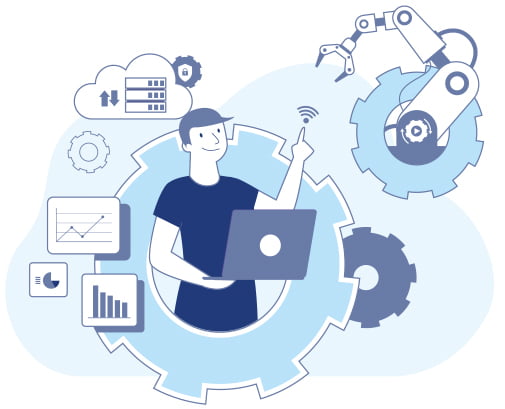 Automation
The software process is completely automated. Any task or ticket created into the system has its effects on other modules. Any ticket whether lead, service, pick up or internal task created into the system has its effects on the various modules of Sales, Service, Supply Chain, and Inventory.
The process is automated and thus reduces the time consumed for manual and multiple entries. The processes are synchronized and ensure fast and timely action to any job or task.
Learn more about Business Automation
Go Up