Service CRM with
After Sales Service Management Software
Are you sick of running your post-sale operations with outdated methods, manual tracking, and unhappy clients?
By streamlining your service management processes, our after sales service apps is meant to make your customers happier. Using automation, real-time updates, and streamlined communication, you can easily handle client questions, automate follow-up tasks, and solve any problems that may arise.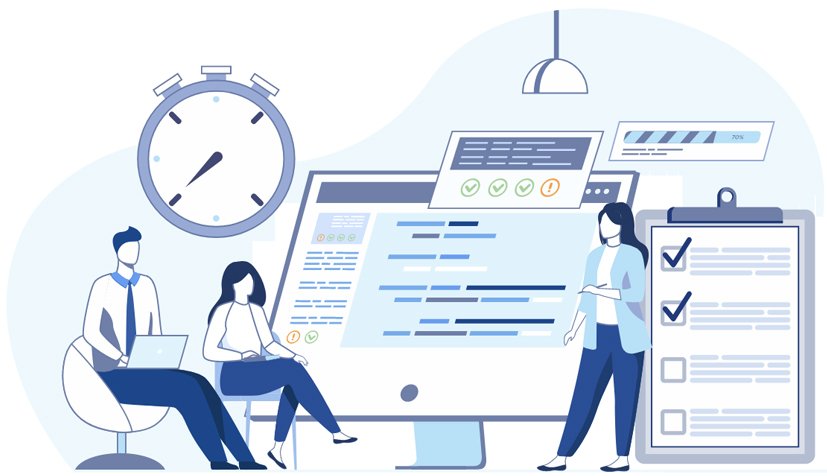 What is after sales service management?
Service management after a sale is an important part of running a business. It involves providing support and assistance to customers after they have made a purchase. Companies are using after sales support software to make their processes more efficient because customers want better service for Auto Preventive Maintenance and Incident Management. 
AntMyERP can help you to respond quickly and effectively to customer questions and complaints, which will make customers happier and more loyal in the long run. In today's competitive market, businesses must put after-sales service management at the top of their list of priorities if they want to stay on top.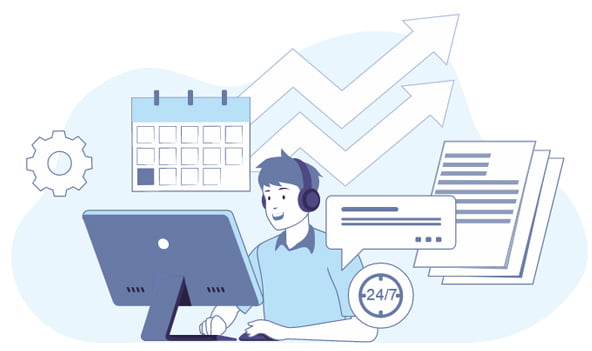 Streamline your Post Sales Support for Customer.
To give great customer service, you need to streamline your post sale support process.
AntMyERP gives you a place where all customer questions and complaints can be sent, which helps you automate your post sales support. Customers can now get in touch with your team through the customer portal, which has self-help options like knowledge bases and frequently asked questions.
By making information easy for customers to find, you can cut down on the number of questions they have and have more time for more complicated support cases. In the end, these efforts can make customers happier and more loyal, which can lead to more sales and a better reputation for the brand.
How Does After Sales Service Management Software Work?

Customer Service
Customers will be happy and stay with you if you take care of them well after the sale.
If your team makes sure that systems are working well and that customers get answers to their questions quickly, they will create loyal customers and get good reviews, which can lead to more sales through word of mouth.
If customer service after the sale is done right, your team will have more chances to sell.
Sales Oppurtunity
When customers get good support after they buy something, they are more likely to buy from the business again and tell others about it. This can lead to more sales as happy customers tell their friends and family about the brand.
Effective after sales service management will help you to enhance your goods and services by leveraging client feedback and insights.
A recurring AMC will start from this point.
Learn more about Sales CRM

Annual Maintenance Contract
When a business owner gets an order for an Annual Maintenance Contract, it can make him or her smile from ear to ear. It shows that people have enough faith in their product or service to sign up for long-term support. An AMC is more than just a way to make money; it's also a chance to get to know customers and show them that their satisfaction and loyalty matter. Plus, an AMC can lead to more repeat business and good word-of-mouth, which will make the business owner even happier!
Learn more about AMC Management
Most essential features and functionality of After Sales and Service Customer Management Software.
If your company is facing any of these customer service problems, talk to us to see how we can help.
We offer a central database to manage customer information, which puts all of the information in one place so it is easy to find and manage. Your users can not copy or download them without your approval.
AntMyERP automates customer service processes like auto call assignment, escalation based on the SLA agreement, and many others to ensure faster response times, fewer mistakes, and better customer experiences.
AntMyERP gives full visibility into customer interactions in each customer database, even when employees come and go. This makes sure that after sales customer support, customer information, and customer interactions are consistent and effective.
Our standard service workflow makes it easier to handle changing service needs, customer questions, and complaints.
We give businesses data-driven insights that help them make better decisions about how to improve their processes and products, which makes customers happier and more loyal.
Do you want to improve your service management and provide a better customer experience?
Try AntMyERP
Common FAQ on After Sales Service Management
After sales customer service management is the process of handling customer service issues after a sale. This includes providing support, resolving complaints, and answering questions related to the product or service.
After sales customer service management is important because it helps ensure customer satisfaction and can lead to repeat business. Good customer service can also improve a business's reputation and help generate positive reviews.
The key elements of post sales customer service management are communication, responsiveness, problem-solving, and customer feedback. These elements help ensure that customers receive the support they need in a timely and efficient manner.
Businesses can measure the success of post-sales customer service management through customer feedback and satisfaction surveys. This can help businesses identify areas for improvement and ensure that customers are satisfied with their experience.
Common challenges include inefficient processes, lack of resources, and poor communication. These challenges can lead to delays in resolving customer issues and can negatively impact the customer experience.
Technology can play a significant role in after-sales customer service management by automating processes, tracking customer issues, and improving communication. This can help businesses provide faster, more efficient support to their customers.
Some best practices include personalizing the customer experience, being responsive to customer needs, and continuously improving processes based on customer feedback.
Customer feedback plays a critical role in after sales customer service management as it can help businesses identify areas for improvement and ensure that they are meeting customer expectations. Feedback can be obtained through surveys, reviews, or social media monitoring.
Go Up