Create a Productive Future Through Our
Employee Attendance
Our attendance management system is an essential tool for businesses seeking to upgrade their workforce's productivity. 
Our employee attendance platform encompasses tasks like tracking work hours and creating detailed attendance reports. Our advanced software solutions include capabilities like automation, real-time tracking, and effortless linking with other business applications.
AntMyERP's attendance management system automates HR processes to track employee attendance and generate automatic salaries. It's a simple way to streamline your payroll procedures. With a computerized system, you can automate the repetitive tasks of payroll, freeing up your time for more important management tasks.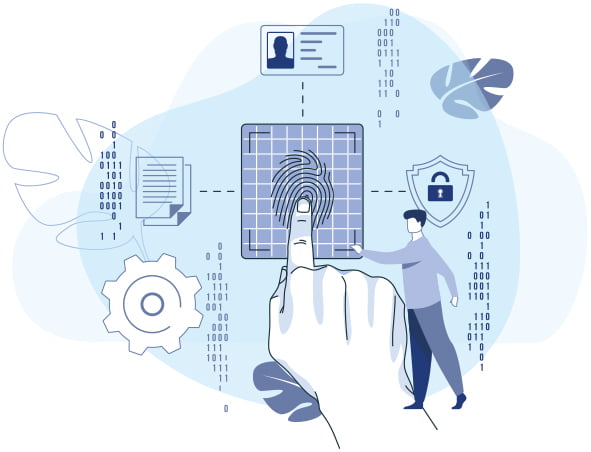 GPS-Based Attendance Marking System
AntMyERP is a field service management software that allows a GPS-based online attendance system to track employee productivity or create reports for human resource departments. Our GPS-based attendance marking system helps the field service company automate HR processes and make resource planning and allocation easier.
Learn More About Employee Attendance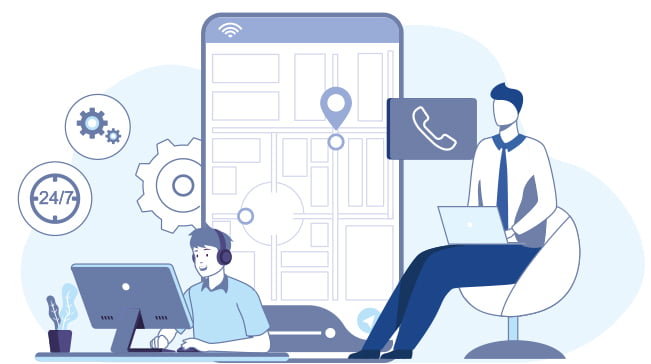 A Seamless Transition to Attendance Excellence
Managers and field technicians can mark their availability through AntMyERP's employee attendance app. This attendance management software helps the service technicians view their schedules. It helps in the automatic creation of their salaries, and their attendance reports can also be seen for reference.
Our attendance management system reduces the complexity of the service engineers and coordinators by marking their live location attendance, providing clarity to the coordinator in terms of resource allocation.
Field Service Management
In companies with a large workforce, employee attendance marking becomes difficult on the field, and resource management becomes complicated. That's when AntMyERP's field service app comes in handy!
With AntMyERP, you can reduce false attendance marking by up to 100% while also ensuring your resources are properly allocated and scheduled. The software provides for live location check-in and check-out, making the HR process simpler and more transparent, with no errors. 
Our attendance management system enables engineers, coordinators, and technicians to stay in touch, providing real-time updates to the coordinator on resource allocation, automatic salary generation, and attendance reports for reference.
Maximize Productivity with Innovative Solutions
Employee attendance management software is built to allow your businesses to manage a vast amount of data effectively without the hassle of data compilation, storage, and generation. AntMyERP's online attendance system offers a simple installation process that ensures an effortless switch to attendance perfection for your enterprise.
Live Location Tracking System
The online attendance system uses GPS location data to record when employees arrive at work, when they leave, and how long they spend there. When necessary, managers or staff members can access the data in a database.
Our employee live tracking system is a mobile-based programme that allows you to monitor and track employees 24*7. The data is centralized and accessible to both coordinators and technicians.
Resource Planning and Allocation
Save time and expenses by having our software's automation system allocate service tickets to the nearest technician. The GPS system built into our app makes it easier to track all your field staff, their location, the open service tickets on which they work, and their status.

Automated Salary Generation
Manual calculations and salary generation are more complex, time-consuming, and challenging to track, particularly when calculating each employee's working hours.  Surprisingly, this could be easily managed with our automated employee attendance app.
Our automated system can easily record the employees' working hours by providing details about their login and logout times. This helps the supervisor and manager focus more on the company's important operations.
Reports And Insights
AntMyERP's HR module provides information on employee attendance, leaves, and salary. It also tracks employees' working hours, overtime, and bonus approvals. You can also track the expense vouchers raised by employees and plan your expenses accordingly.
With our user-friendly employee attendance app, you can gain accurate and timely reports on all your employees. Our app is compact and provides complete visibility of all your employees activities.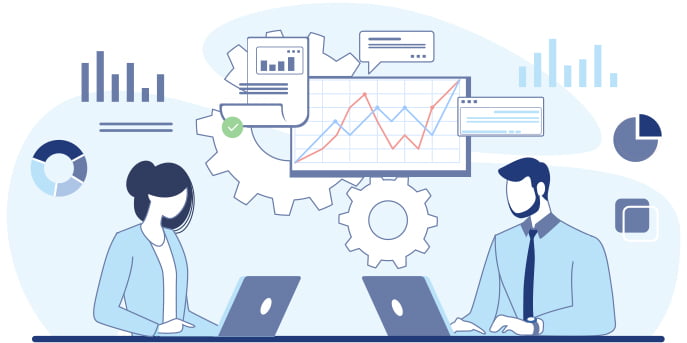 Streamline your operations, empower your employees, and transform time into a strategic advantage!
Schedule A Demo Today!
Go Up