Business Model
for Authorised Service Dealers
Surviving in the partner ecosystem is challenging, especially when you have no automation and technology support. However, with appropriate technology, you can manage your partners directly and attract indirect profits. With a Service CRM like AntMyERP, you can manage your transactions well in sync with all the OEMs.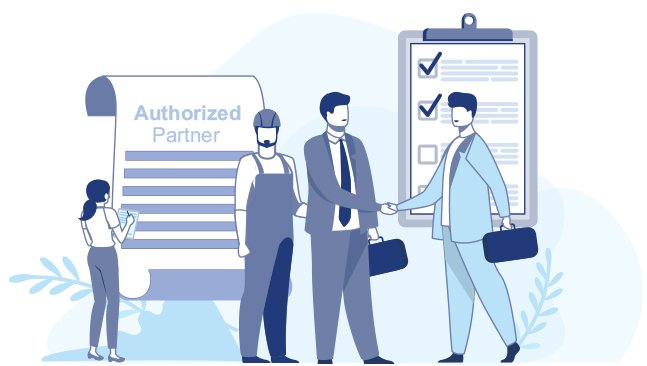 Quotation Management
Being an ASP (Authorised Service Partner), grow your enterprise by creating a customized quotation for all the different OEMs. Using our platform, design tailor-made proposals for your OEMs and mention a few super important fields in it like:
Phone call assistance time

Response time on attending the customer on their premises

Resolution delivery time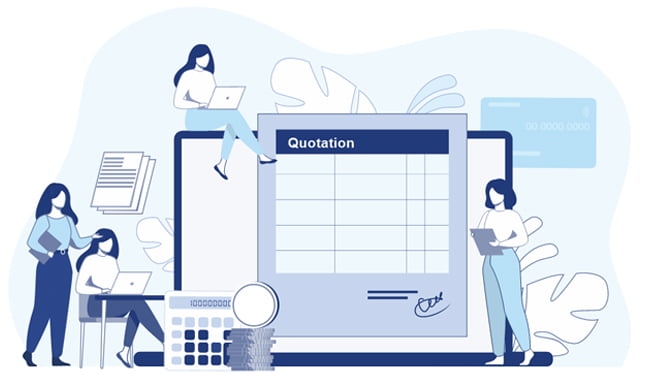 Spare Parts and RMA Management
Enjoy the spare parts management feature on our software and ensure that your services to OEMs fall under the SLA and ASP contract. Foster seamless spare parts management by maintaining a charge sheet of spare pare charges for each OEM on our portal while delivering free labor services. Facilitate flawless Return Material Authorisation (RMA) management in your enterprise with the Service CRM backed by AntMyERP Know the current warranty status of the product and decide on RMA processing accordingly. 
Manage your forward and backward shipments with vendors and OEMs with 100% accuracy. Ensure that no product is replaced, repaired, or rejected without the prior approval of OEMs with our CRM Software for Service industry.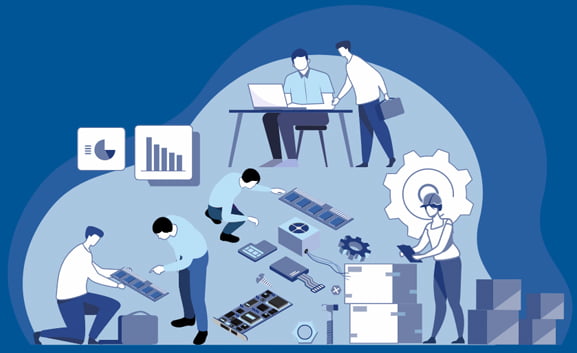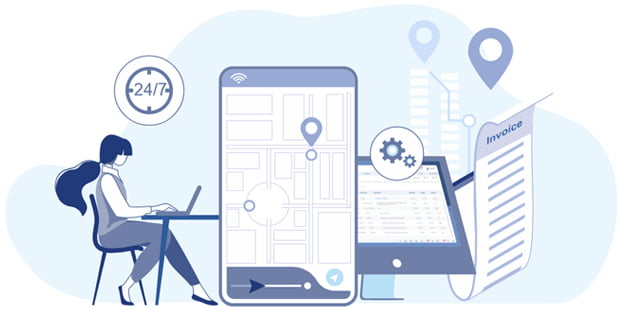 Location Tracking & Invoicing
Monitor all your technicians via a single screen and charge your OEMs per visit and service call parameters. Enjoy automatic expense management of software based on the distance traveled by your technician to reach the OEM's premises. Skip generating manual invoices. Instead, send computer-generated invoices to your OEMs via the portal.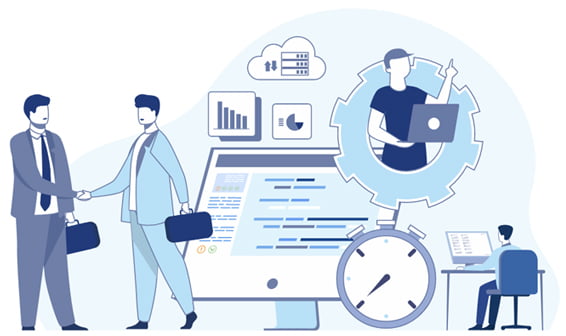 Explore Our Ultimate Service Software
Extend instant support through a partner relationship management system like ours and make your partners happy. Using chat support, call assistance and email interaction, stay in touch with your partners and hear their complaints on the spot. That said, investing in the right PRM software means a better partnership experience delivered. 
Undergo all the partner-related processes with 100% automation on our portal and make data-driven decisions for further business ado. From managing complaints, scheduling and performing resource allocation to dispatching technicians for the field service, every step is automated on AntMyERP's digital space.
Using our Field Service CRM, amplify your partner pipeline and attract revenue and profits to the ASP business in no time. From deal registration, pipeline management, and prospect communication to after-sales service, control everything online in your power. Derive partnership reports at the month end and strategize accordingly for the better future of both you and your partner. 
Work super efficiently by integrating your PRM with all the third-party platforms in your enterprise. On our Service CRM, bring together all your ASP team needs to facilitate uninterrupted partner services and support. With AntMyERP's integrations, you can interconnect all your enterprise's technology stack and never lag back.
Perks of Installing AntMyERP
Today is the time to ditch excel sheets when you can do multiple partner, vendor and device management using our all-in-one software:

Multiple Partner Management
Being into the ASP business model, maintain stellar rapport with your partners using AntMyERP's CRM Software for Service industry. Store data of all the OEM partners on a single digital location and make sure you work with all in accordance with SLAs and ASP contracts.

Multiple Vendor Management
Before extending support to your OEM, you might have outsourced some help from other vendors too. With our comprehensive platform, track all the ongoing transactions with vendors and ensure that proper service is rendered to OEM thereafter.

Multiple Devices Management
Unlike rental businesses, ASPs do not provide dummy devices to the OEM while a service is going on. With our platform, you can manage all the devices under your possession as an ASP and access relevant information like service due dates, renewal dates, device health, etc., concerning each device.
Go Up