Simplify Bid Tracking and Handling with our
Tender Management Software
Effortlessly manage crucial tenders with our software. Track creation, submission, and assessment, ensuring you never miss important dates or documents. Our tender management CRM keeps all your documents in one accessible place for seamless organization.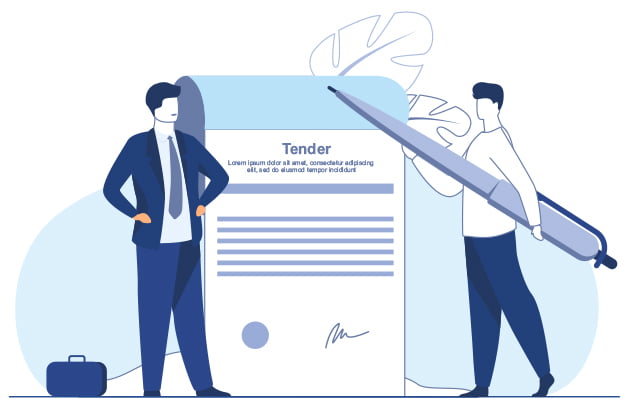 Key Factors of Tender Management Software
To effectively procure goods and services, start by identifying organizational needs, laying the foundation for a precise tender document. This document, encompassing project details, requirements, assessment criteria, and submission protocols, serves as a crucial roadmap. Efficiently broadcast your tender by utilizing diverse channels, including web platforms and industry publications, or directly reaching out to potential vendors. The assessment phase is key, requiring meticulous evaluation of submitted tenders to determine the most suitable vendor based on various aspects.
Learn More About Tender Management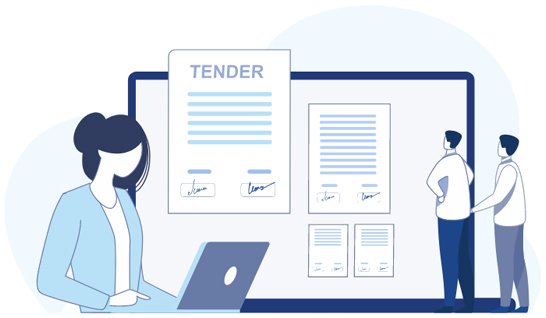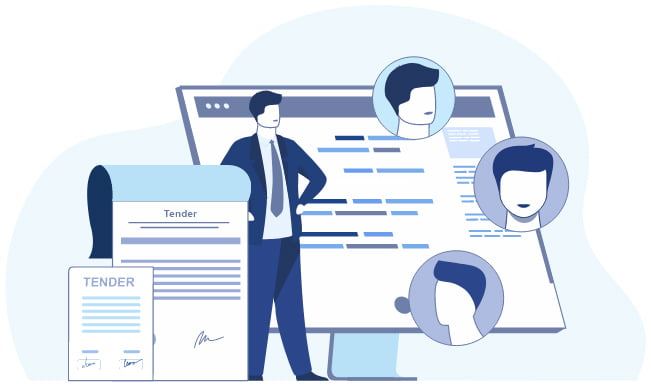 Service stages of our best tender management software CRM has vast tender handling experience
Our commitment to quality is evident in our rigorous vendor assessment process, ensuring that selected vendors meet the highest standards. AntMyERP's tender management software goes beyond mere functionality—it fosters accountability by meticulously managing all tender projects with precision, cultivating trust among participants. The software promotes transparency and unbiased tender procedures, contributing to a progressive image for your enterprise and elevating your credibility in the business sector.
Track tenders using AntMyERP's Tender Management Software

Tender Form
Create multiple tender records with our advanced software. All you need to do is fill out a single form that requires you to provide mandatory information about the company. Moreover, enter your tender fee details along with the EMD and bank guarantee, and finally save it.

Tender Type
You can pick from numerous ways to seek offers for your project. It depends on the specific skills required, its features, and how complex your project is! The three primary approaches include open tendering, selective tendering, and negotiated tendering.

Tender Value
Gain access to a range of multiple currency options to choose from while using our best tender management software. The currency that is used for transactions can be simply agreed upon, depending on the authority that is doing the tendering.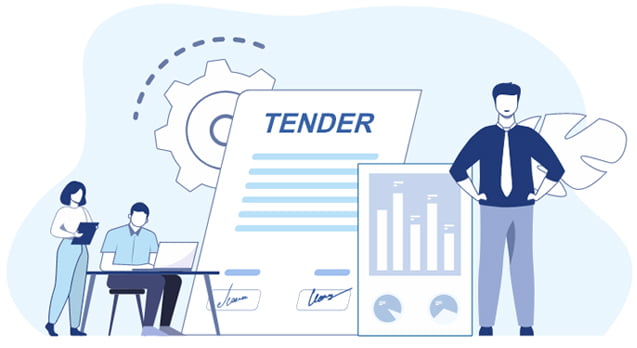 Streamline and secure tender processes with our management software
Tender management software is a digital solution to all your tender processes that simplifies your tender management. It includes fields such as tendering authority, tendering company branch, BOM value, EMD value, critical dates, and information about the tender creator and handler.
A tender corrigendum corrects or updates details in the original tender document to make sure vendors provide accurate and consistent offers.
In this field, you are required to specify the crucial dates for the tender.
A bill of materials, or BOM, is a detailed list of all the things needed for creating a product and the steps you need to take to create it.
Our best tender management software automates the process of tracking and handling tenders.
Get in Touch
Go Up