India's Best Fully Automated
Preventive Maintenance Software
Our Service offering decides our Customer Retention. We continuously keep striving to improve our customer service. Preventive Maintenance plays a vital role in the Hardware or Service industry.
Preventive Maintenance helps in keeping the Uptime of the Equipment Lifespan. Many times it is a Compliance to perform the regular Preventive Maintenance of the Equipment.
Manage your PM with Automated and Integrated Service CRM – AntMyERP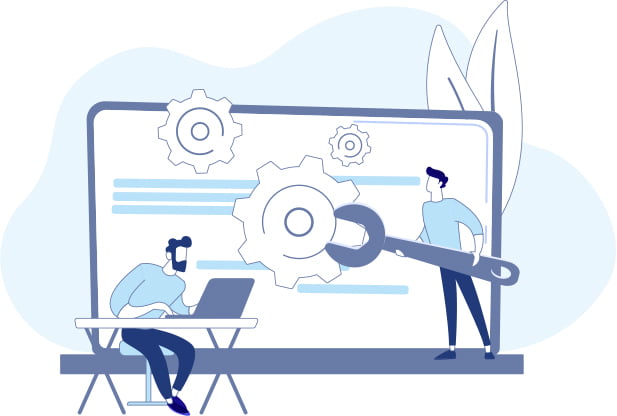 Automating Preventive Maintenance.
Service is streamlined when we have an automated system which notifies our Customer's Preventive Maintenance dues.
Field Service Management software AntMyERP creates automated Preventive Maintenance tickets for customers. It captures PM frequency details based on the contract type you select for your particular customer device/ products or services.
Based on customer contracts the Service CRM creates automated PM tickets. You can assign those PM tickets to engineers or can also bulk assign multiple PM tickets to engineers for customers at the same location. You save your time with this automated feature and also it eradicates the possibility of missing the PM ticket creation.
Our Automating Preventive Maintenance will never miss any of your Preventive Maintenace commitments to your customers.
Learn More About Preventive Maintenance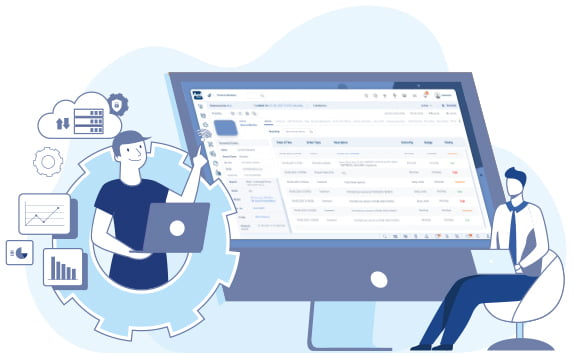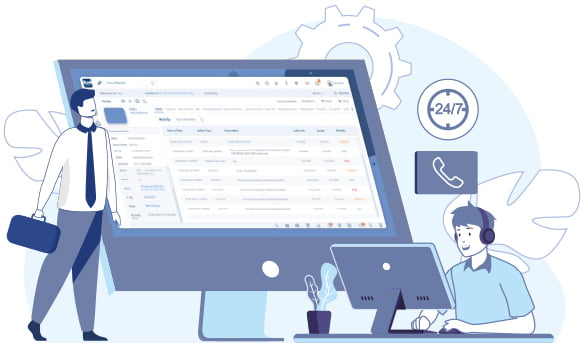 Plan, Create and Track your Preventive Maintenance.
With just a few clicks, you can easily create, track and plan your Preventive Maintenance tickets and give them to your engineers. You can also put tickets in order of importance based on your engineers' availability and customer preferences. This makes sure that tasks are scheduled well and done on time.
You can also create PM tickets manually, which gives you the freedom to make your preventive maintenance schedule fit your needs. Just fill out the PM ticket form and tell your engineers what to do with it.
It's easy to find out what's going on with your PM tickets. Engineers get alerts on their technician mobile app, which lets them do their jobs and upload the necessary reports. Our fully automated and integrated system makes it easier to keep track of and manage tasks, which speeds up your maintenance.
Preventive Maintenance Planning with mass updates for your volume PM tickets.
Save your time of manually assigning Preventive Maintenance tickets to an engineer with Bulk Assign feature. You can also pause your scheduled PM tickets and set it for another day with reason for change in date and time.

Bulk Assign PM Tickets
Service is the core of your business. And the service CRM takes a special and in-depth approach to fulfill the service criteria as per your business model. Any Autogenerated PM ticket or manually created PM ticket can be bulk assigned to a particular engineer. It saves your time in doing these entries manually for each ticket. The engineers get notified on their mobile app for these tickets and accordingly perform the maintenance services.

Bulk Update Stop Timer
Many times our engineers are not available to attend the Preventive Maintenance tickets on their scheduled date due to some reason. Hence the software gives you the facility to bulk stop the timer set for the PM tickets and reset the date and time by selecting the reason for pause. You have the flexibility of choosing a date and time as per the engineer's and customer's priority for the same. Hence you have control and you can prioritize your tickets as per need.
Bulk Upload Reports
The field service management software gives you the facility to bulk upload PM reports for the preventive maintenance tickets in one go. The service engineer, who might work on multiple devices for preventive maintenance for one customer can bulk upload the PM reports for all the devices at the same time and save their time uploading the reports for each PM ticket. The ERP software helps reduce the manual work of editing each PM ticket for uploading the PM reports.
What is Preventive Maintenance Software.
Preventive maintenance software is a type of computerized maintenance management system (CMMS) that is designed to help organizations schedule and manage their preventive maintenance activities. It allows businesses to automate their maintenance processes, streamline workflows, and reduce the risk of equipment failure and downtime.
Preventive maintenance software can be used for a wide variety of equipment and assets, including vehicles, machinery, buildings, and more. It provides businesses with a centralized platform for managing maintenance tasks, allowing them to easily track and monitor their equipment and assets, schedule maintenance tasks, and generate reports.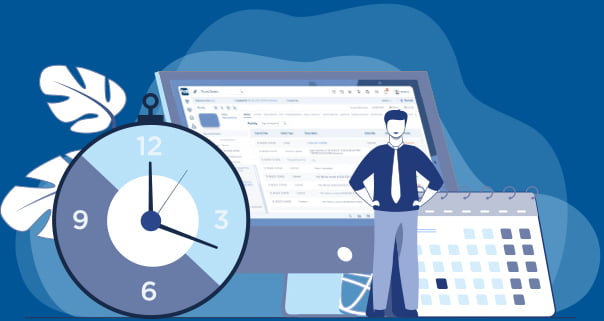 Preventive Maintenance Software for different industries
Preventive maintenance is an important part of running a business. It means taking care of devices, equipment, and machinery on a regular basis so that breakdowns and downtime happen less often. Proper maintenance can make equipment last much longer, save money on repairs, and make it work better overall.
Preventive maintenance software can be used in many different industries to speed up and simplify maintenance tasks. Here are some examples of how different industries can use preventive maintenance software:
One Software to manage your different Preventive Maintenance requirements.
AntMyERP is the best way for a business to take care of its preventive maintenance needs. Our software takes care of Time-Based, Usage-Based, and Dynamic Complex Preventive Maintenance. This makes sure that equipment lasts as long as possible, works well, and has as little downtime as possible. With AntMyERP, you can make a maintenance plan that fits your specific needs, all on one easy-to-use platform. Choose AntMyERP for all your preventive maintenance needs so you don't have to worry about lost productivity and unplanned downtime.
Time-Based Preventive Maintenance.
As per your Service Maintenance Contract with your customers, our Service CRM will automatically log your Preventive Maintenance Service tickets as per the commitment of your time durations monthly, alternate month, quarterly, half-yearly and yearly.
With scheduled maintenance, you can make equipment last longer and avoid unexpected downtime.
Don't let it get too late! Talk to us.
Usage-Based Preventive Maintenance.
Usage-Based or Metered Preventive Maintenance keeps your machines running well, track how often they are used and schedule maintenance before they break.
If equipment is expected to require maintenance every 100 hours of use, our preventive maintenance system will automatically generate a maintenance request after the equipment has been used for 100 hours.
Don't put your work at risk! Book a Demo.
Predictive Maintenance
Our dynamic preventive maintenance system automatically logs the maintenance requests based on how often equipment is used and how long it has been used.
This makes sure that all maintenance commitments are met on time. This helps to keep equipment from breaking down and makes it more reliable.
Don't just do maintenance the same way for everyone! Talk to our Experts.
FAQ on Preventive Maintenance Software.
Preventive maintenance software works by automating maintenance processes and creating a centralized database of equipment and maintenance records. It enables maintenance managers to create and manage maintenance schedules, track maintenance tasks, and manage inventory levels, which helps to reduce downtime, increase productivity, and optimize equipment performance.
Talk to our experts on Preventive Maintenance Systems to give you FREE online guided demo.
Preventive maintenance software offers several benefits, including increased equipment reliability, reduced maintenance costs, improved productivity, and enhanced safety. By identifying potential issues proactively and addressing them before they cause downtime, organizations can improve the overall performance of their equipment and create a safer working environment for their employees.
When evaluating preventive maintenance software, it's essential to consider key features such as work order management, asset tracking, preventive maintenance scheduling, inventory management, reporting and analytics, mobile access, and integration with other business applications.
Yes, many preventive maintenance software solutions offer integration with other business applications such as Enterprise Resource Planning (ERP) systems, Customer Relationship Management (CRM) systems, and Supply Chain Management (SCM) systems. By integrating with other business applications, organizations can streamline their maintenance operations and improve efficiency.
Preventive maintenance software can help organizations save time and money by reducing equipment downtime and unplanned maintenance costs, increasing the efficiency of maintenance operations, reducing the need for manual record-keeping and paperwork, and improving inventory management and reducing inventory costs.
Preventive maintenance software can help improve equipment performance by identifying potential issues before they cause unplanned downtime, enabling organizations to perform maintenance tasks proactively and optimizing the performance of their equipment.
Preventive maintenance software is suitable for organizations in various industries, including manufacturing, healthcare, and transportation. Any organization that relies on equipment and machinery to operate can benefit from implementing preventive maintenance software to improve the performance of their assets.
Yes, preventive maintenance software allows organizations to track asset history, enabling them to make data-driven decisions about maintenance and repairs. By having a centralized database of maintenance records, organizations can make informed decisions about equipment maintenance and optimize the performance of their assets.
To ensure a successful implementation of preventive maintenance software, it's essential to define objectives, engage stakeholders, choose the right software vendor, communicate the benefits of the software to your team, and provide adequate training.
Yes, preventive maintenance software enables organizations to schedule maintenance tasks, reducing unplanned downtime and improving equipment reliability. By scheduling maintenance tasks proactively, organizations can ensure that their equipment is performing optimally and reduce the risk of unplanned breakdowns.
To determine if preventive maintenance software is right for your business, consider factors such as the size of your organization, the complexity of your maintenance operations, the types of assets you manage, and your budget. Speak to our experts to help you.
Go Up