Manage Spare Parts with
Spare Parts Management Software
Track and Monitor all Hardware Spares Inventory with our unique Field Service Management Software.
Small parts carry huge money – Track and Save on your MONEY with AntMyERP
Inventory Spare Purchase
Manage the inventory spare purchase effectively from your vendors. Track their movement and location and their consumption history from AntMyERP
You can easily do spares Purchase from your vendors by raising Purchase Orders. Inventory spare requisition can be made on the basis of inventory requirements for repair issues, spare parts request raised by the engineer on-site, or for stock-keeping at the office. You get notified for all spares taken into repair works, as well as for all spares needed to close a service ticket by the engineer.
Have complete control over your spare inventory and track their exact status of location and movement of inward and outward.
Learn More About Spare Parts Management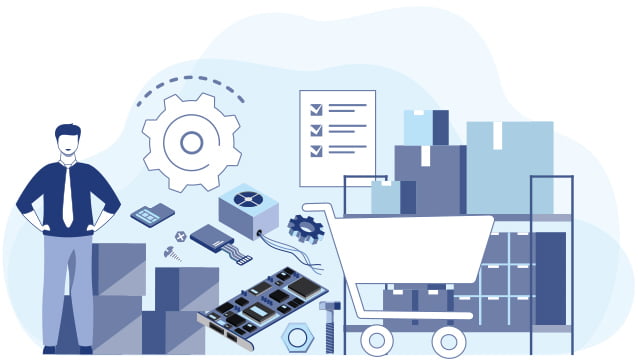 Issue Asset to Employees
Keep a track of the assets or spares given to the employees easily without struggling to find out from every employee.
Small line items are generally misplaced and are not properly tracked, which often leads to huge inventory leakages. Now you can stop your inventory or spare leakage with AntMyERP  where you can maintain a record of each spare issued to the employees in advance for Preventive Maintenance or Incident Management.
You can easily issue spare parts to your employees with just a few clicks. Any parts consumed at the client's site can be closed or kept open if not used. Hence spare parts tracking is now easy and management has full control over the Assets issued to its employees, which saves engineers time while at work and also stop leakages in the parts.
Insights on Inventory Spare Parts
AntMyERP gives you insightful reporting which gives clarity on the spare parts requested by the engineer on work. It also gives clarity on the defective spare parts pending from the engineers and also maintains the spare scrap register for reference.

Spare Request by Engineers
The Technician Mobile App gives the feature to raise a spare part request for all connected parts to a device as well as to all parts in the inventory. The requested part goes for approval to the coordinator and is issued to the engineer once approved. Thus knowing the status of tickets pending for spare parts can be tracked easily. It can either be approved or rejected based on its priority and the need to close the service ticket.

Pending Defective Spare
Pending defective spare parts are often difficult to track when managing multiple client service calls and a huge engineers workforce at the same time. We give you the facility to track defective spare parts pending from the engineers. You can save on spare leakages with the system in place. You can send parts for repair and if it is in working condition, you can take them back to the inventory by adjusting the inventory.

Scrap Spare Register
Field Service Management is incomplete without spare parts management. AntMyERP gives you control over your spare inventory. You can locate your spares with their status of work. You can manage a spare register for spares that are scraped due to their non-working or non-repairable condition. After a proper quality check by the team, the parts can be scraped out from the inventory and their record is maintained in the system.
Loan/ Repair Spare Parts
Spare parts which are not in working condition are sent for repair to the vendors. Parts tracking becomes difficult when managing repairs for multiple clients' devices or parts. You can inward your device and send it to your vendor for repair. You can track the parts given for repair and also know when is the due date for receiving it.
Every spare parts location is easily available for proper Inventory Management, service ticket management, and loan repair management. You gain visibility and control and ensure fast actions to customer support and service. AntMyERP takes care of the entire Hardware Spare Parts Management and reduces the manual effort and time of the employees.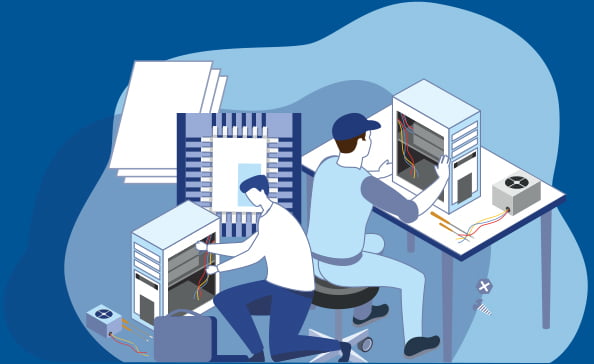 Go Up