Service ERP with
CRM software for Service industry
Manual management of service calls through conventional methods only leads to failure in delivering timely service and customer satisfaction. Today is the time to quit the excel sheets and coherently handle customer service calls with our automated visit call service management software.
You can easily and efficiently do everything from logging the customer calls and deployment to generating invoices using our cloud-based platform.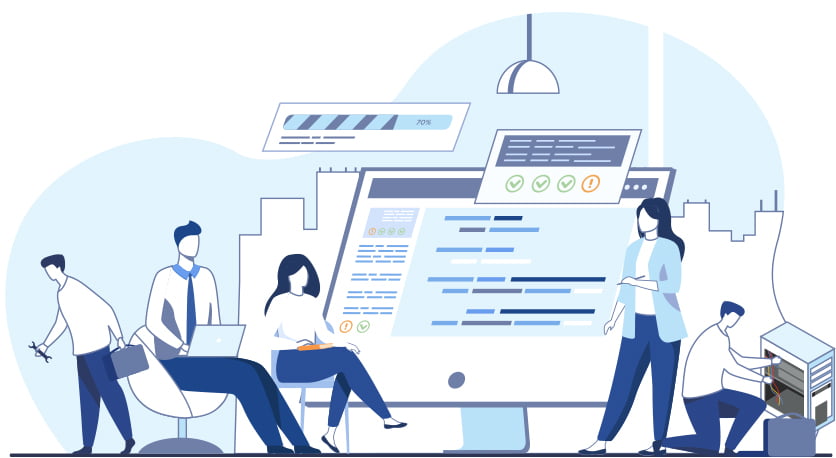 Benefits of a Visit Call Service Management System
With a visit service call management software, have an eagle's eye view over all the inbound and outbound calls handled by your team members. Now no more missing a customer's call visit because of manual errors with AntMyERP! Read below a few of the excellent benefits of implementing a visit call service management system in your enterprise:
Save Time and Bring down Operational Cost
No need to wait anymore for the technician's manual update for his availability when you have Field Service CRM handy. Assign a visit call immediately through the portal and save both your and your customer's precious time while delivering world-class after-sales services. 
Software with a quick and easy setup facility not only saves your time but also brings down your operational costs. With a streamlined visit call management process over a digital platform, you cut short paper processes and, in turn, save tonnes on your overall operational cost.
Improves Overall Productivity and Elevate Customer Satisfaction
With the help of automatic ticketing and route mapping, you can assign and monitor visit call services with super efficiency. Leverage automatic workflows, ticketing and scheduling under our comprehensive visit call service management software and improve enterprise productivity in return. 
Service CRM like ours help you manage and conclude your customer service visit calls on or before time. Plus, it assists the customers through online intelligence and no manual channels. Hence, you can enjoy an elevated customer satisfaction rate in your enterprise. That said, on-time visit call service conducted is equal to customers' hearts won successfully.
GPS-based Auto Expense Management
Now there is no need for verbal calculations with your technicians when you have AntMyERP's visit call service management software. With the help of GPS tracking, our smart software calculates the cost of visiting calls based on the customer's location your technicians have visited for delivering the service.
Further, our platform does automatic expense counting and generates invoices at the month end for the respective customer and visit calls made.
All these comes with the Approval management system, so that you can have more better control of the expenses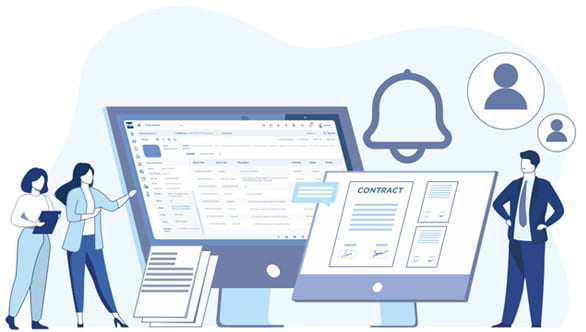 Client- favourite Features of AntMyERP
Whether it is time to provide field service under SLA or about the contract termination, AntMyERP's award-winning Field Service CRM will generate computerized alerts on your mobile app. When you receive the alerts, you can plan the visit calls accordingly, assign a technician to them and raise spare parts requests, all via a single screen. 
It is challenging to keep a tab on the field services in progress for multiple customers manually. However, AntMyERP's Service CRM helps you with online service ticket management. Gain 100% visibility on all the open service tickets all at the same time and facilitate flawless visit call service management for your customers. 
Let the software decide whether the service visit call falls under comprehensive or non-comprehensive agreement automatically. Accordingly, AntMyERP's portal will help you assign essential materials, spare parts and other resources to the technician as per the nature of the contract. Hence, it cuts short a lot of manual undertakings and, in turn, exerts fast service visit calls. 
Go Up