Task
in One Place
AntMyERP helps you arrange all your tasks in one place. Any task created into the systems is stored and maintained and is readily available for tracking. Through the software, you can create multiple tasks for yourself, clients, and vendors and track them. Even the clients can track the task assigned to them from your side on their client portal. All tasks created go under the open tickets and the user can anytime analyze the open ticket and work on them. The software tracks all notes and tasks with their history and also maintains documents attached to each task.
AntMyERP – Best Task Management CRM software for monitoring daily tasks.
The Service CRM assists you in organizing multiple tasks in one place. A task can be created with a few clicks and can be worked on. The user can mark the status of the task and upload the relevant documents for reference or as reports of their job done.
Each task can be viewed and tracked as per employees or their status. You gain control over your employee's daily activity timesheets and meetings and evaluate their contribution and performance in the business. This becomes crucial in terms of HR and people management as well as Sales and Service management.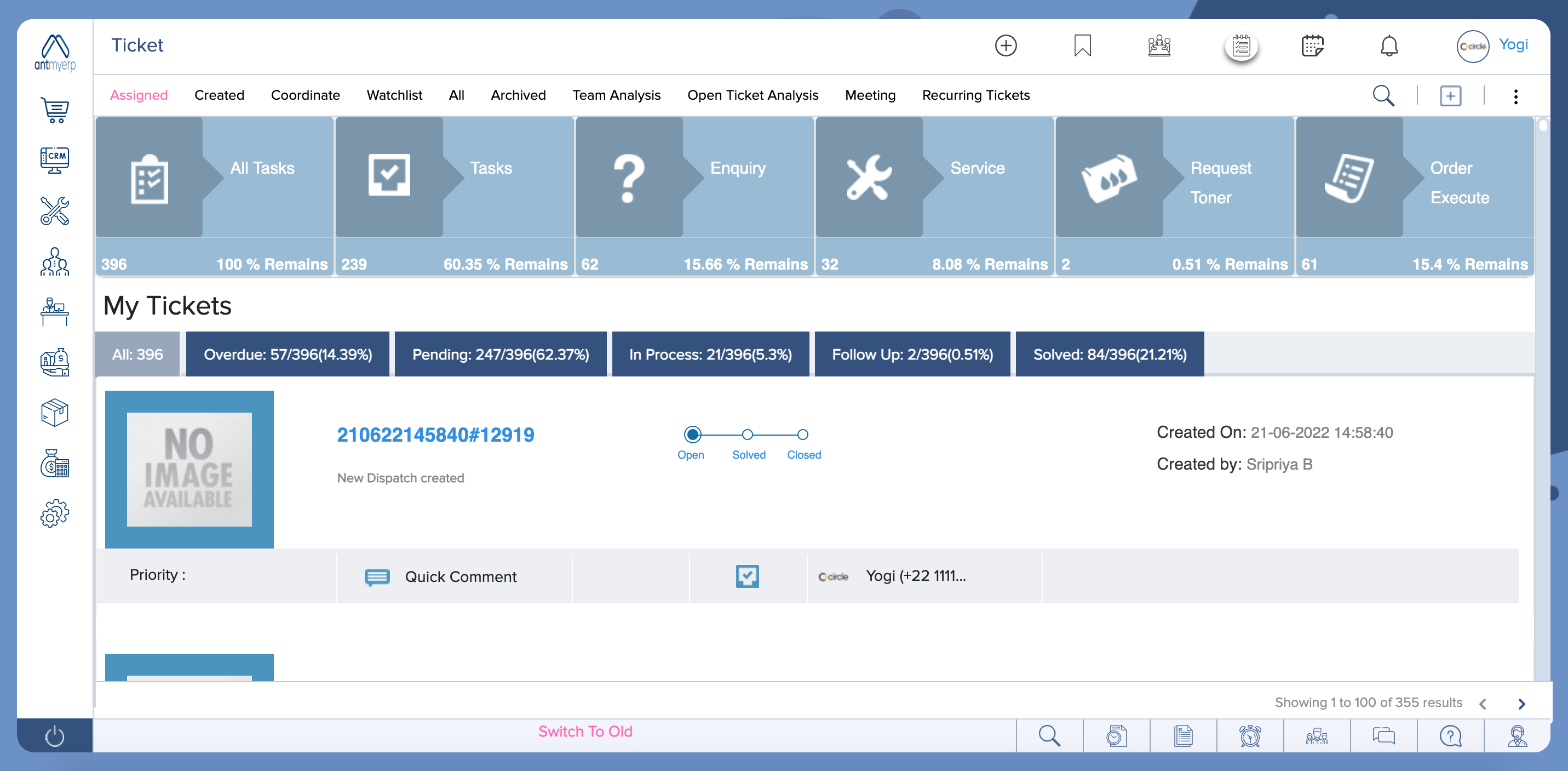 Go Up