Reinvent Employee Efficiency Through
Shift Management
AntmyERP's HR module includes futuristic methods, innovative tools, and user-friendly procedures to assist you through the processes of employee shift management for maximum efficiency at work. 
Our staff shift management is an organized rotation schedule that is designed to benefit your employee's well-being by eliminating exhaustion and encouraging a better balance between work and life.
Easily manage the different shift days and shift timings of your employees with our easy-to-use staff scheduling tool.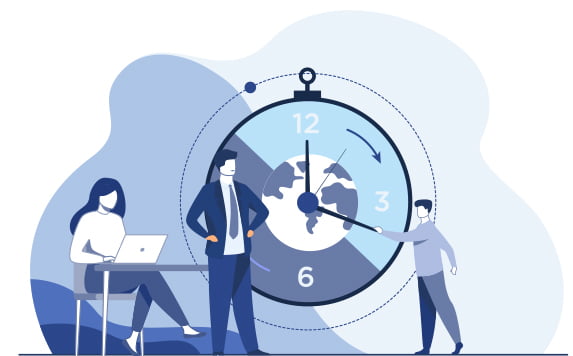 Multiple-Location Shift Management
Keep your business running with our shift management, as we offer employers the option to customize their work schedules for their employees by assigning them different shifts based on the time of day. 
Plan out each employee's hours and automatically get results on how much each employee should get paid. Also manage their overtime based on the number of extra hours they have put in.
Learn More About Shift Management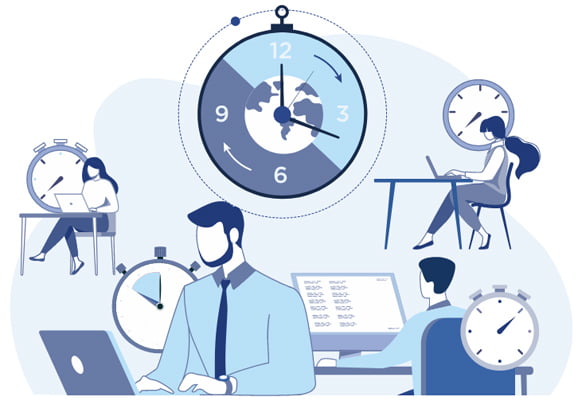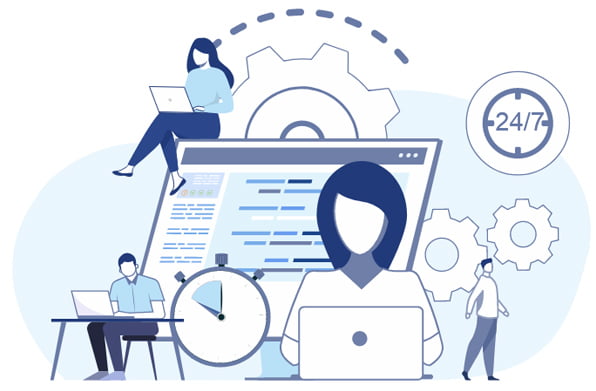 Automated Scheduling Systems
Save time, reduce errors, and optimize your employee shift allocation using various options from our shift schedule management.
Our shift schedule management tool consists of an automated scheduling process, which is a powerful and effective method to manage your shift schedules.  
AntMyERP's staff scheduling software maps employees' shift locations and times in one place for the entire company. The software helps sync shifts between departments, locations, or companies to maintain a complete view of operations at all levels in one place. It supports rotated overlapping and overnight shifts with shift detection and enables the allocation of required resources in each shift.
Advanced Shift Management Strategies
Staff shift management assists the supervisor in tailoring HR guidelines in the software to better plan business processes. It eliminates the hassle of manual workforce alignment and automates the entire shift process for a seamless experience.

Automated Payroll System
AntMyERP's shift scheduling has employee preferred scheduling options that allow employees to choose their own preferred shift schedules. It is calculated and paid automatically without the need for approval.

Manage Shift Timings and Shift Days
Our shift schedule management software allows you to easily track and update employee schedules as needed.
Managing the manual documents of employees based on their availability can be difficult, especially if you have more than one person in different time zones and locations. Our centralized shift scheduling software allows you to create personalized shift timing and shift days that fit your employees' needs and preferences.

Over-Time Shift Tracking
For a company with multiple branches, using the shift management app becomes necessary to map employees shift-wise, designation-wise, and location-wise. You can manage your employees' different shift days and times through AntMyERP's multifaceted hassle-free features. 
Their attendance can be tracked based on their shift days and timing. Over-time shifts can also be managed and tracked with our employee shift management tool. The software helps ease the process and avoids overlap with another person's schedule. So, managing rosters and multiple shifts becomes easy and automatic with the help of this software.
Hassle-Free Attendance Marking
AntMyERP's shift management software has eliminated time-consuming, tedious tasks. With our multi-location shift management facility, you can map employees' timing and shifts at multiple locations. 
Our software helps organizations manage their resources to work together effectively towards meeting predetermined goals at any given time of their working day/weekend/year cycle.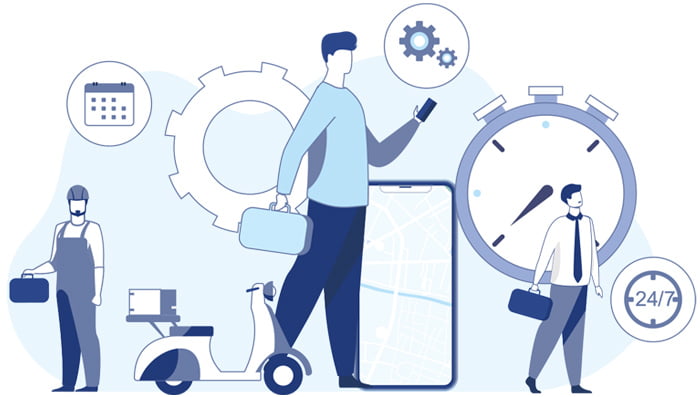 Centralized Document Management
Our shift schedule management software provides centralized updates on employees' availability during particular days of a calendar month's worth of leave. It makes it easier for you to track the employees and plan shift timings in the future.
With our staff scheduling software, you can schedule, collaborate, and manage your employees. Using the same platform, you can accomplish this on your desktop, mobile device, or tablet.
Click below to begin your journey towards efficient and successful shift management!
Contact us!
Go Up