Empower Your Workforce with
HR Integration Solutions
At AntMyERP, we're aware of how significant it is for businesses to have a well-connected and seamless HR system.
Welcome to our integrated HRMS. It's a platform where all your HR processes seamlessly work together, making things more efficient and promoting teamwork. Through the use of our integrated HR software, your organization will be empowered to accomplish success.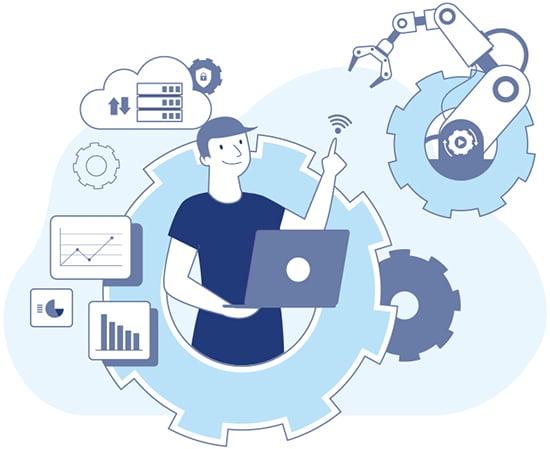 Ensured Compatibility
Bring all your HR processes together into one unified system. Our integrated HR software solutions make things easier for you, from recruitment to payroll. We streamline workflows, so you don't have to deal with unnecessary repetition. Plus, we make sure your data is accurate.
Our HR system integration is designed to work smoothly with different HR systems, making it easy for your organization to transition and ensuring compatibility.
Learn More About Integration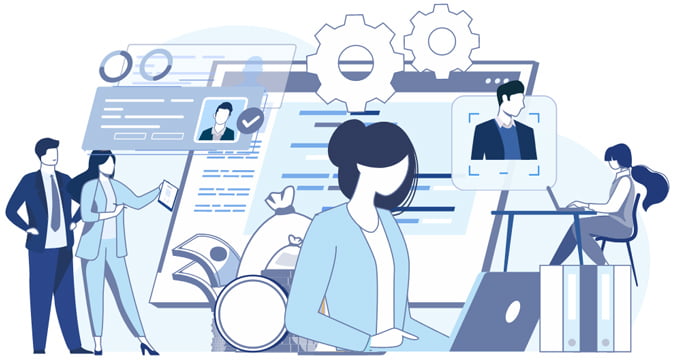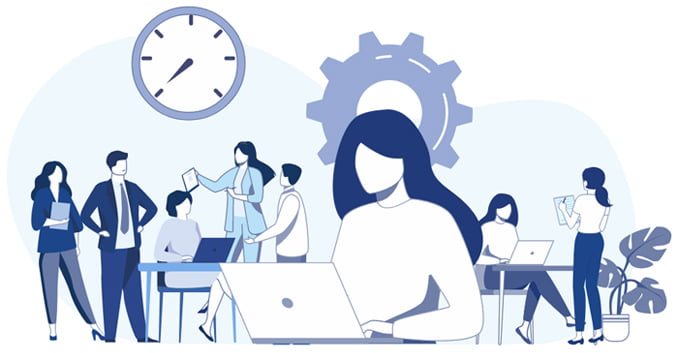 Achieve Real-Time Data Synchronization
Experience the added benefits of syncing your data in real-time! See how our integrated HRMS module seamlessly works together, getting rid of any inconsistencies and boosting the efficiency of your workforce.
Our HR system integration solutions are designed to grow with your needs. As your organization grows, our integration solutions will easily adjust to meet your needs, ensuring smooth operations and enhanced productivity, no matter how big you get.
Examples of Common HR Integration Scenarios

Payroll Integration
You can automate your payroll process by connecting your HR system with our payroll software. This integration makes sure that all the important information about your employee's salaries, benefits, and deductions is transferred accurately to the payroll system.

Employee Attendance System Integration
You can link your HR system with a time and attendance system to automate tracking of time, attendance tracking, and leave management. This integration helps improve accuracy while tracking employees' working hours and attendance.

HR Analytics Integration
Connect your HR system with analytics tools to get valuable insights on workforce patterns, staff engagement, and important metrics. This HR system integration helps HR make better decisions using data.
Experience a Seamless Integration Process
Our experts will work closely with your team to assess your current HR processes and create a customized integration solution that fits your specific needs.
Enjoy a hassle-free and effortless integration process. Our team will make sure that your daily operations remain uninterrupted during the transition.
You can easily link AntMyERP's integrated HRMS with other HR applications or software. All you need to do is provide us with your API keys, and you're all set!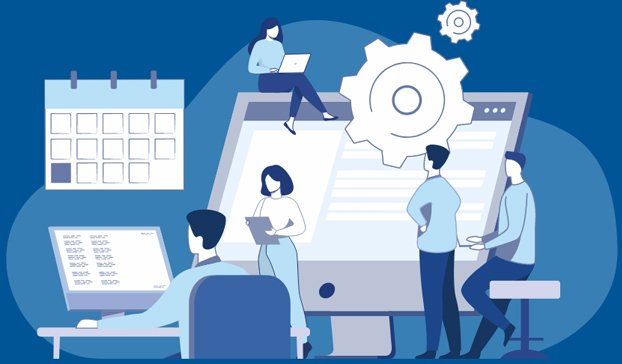 Don't let scattered HR processes hold you back. Join AntMyERP and revolutionize your HR integration.
Request a Demo!
Go Up