Innovative
Fixed Assets Management Software
Asset management is one of the chief areas of any industry these days as it involves deploying, maintaining, upgrading, and disposing of company assets whenever the need arises. In the simplest words, Asset Management is tracking and recording the tangible items being used by an organization.
Well, did you know falling short on IT asset management means the downfall of the entire IT department's performance, progress, and profit? Failing this way ensures elevated operational costs to the company, which is bad news at any time. Therefore, IT companies invest in thoughtful Asset Management Software to undergo quality asset management.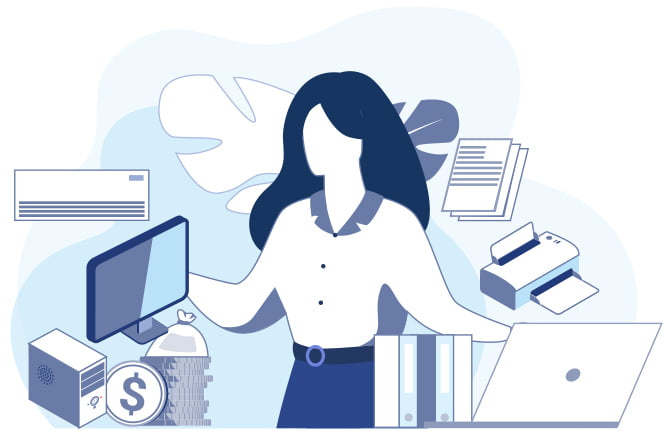 What Can an Asset Management System Do For My Business?
Present a 360-degree view of the company's assets
Gather & evaluate data of each asset
Automated management of all company assets
Foster smooth operations through assets availability, reliability, and usage
Prolong life of all the useful company assets
Unify all the assets-related processes on a single software
Create a repository for storing all asset-related documents
Maintain intercompany and intra-company asset transfer history
Generate on-time alerts to vendors, customers, and enterprises informing real-time asset status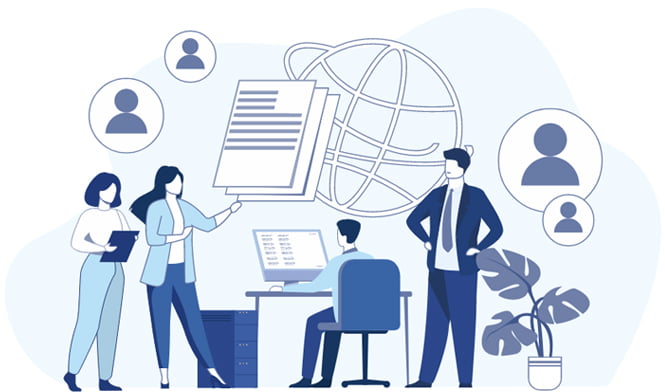 Integrate Vendor Management with Assets Management Software
Your asset management will be foolproof only when you integrate your vendor with it. Vendors manage your assets and if you can integrate them inside your assets management tools, it will give you real-time error-free asset details.
No IT enterprise can survive without consistent vendor support. With intelligent Asset Management Software, you can ensure overall vendor management in no time. From Auto and manual assignment of service tickets, issuing gate passes, and preparing the sheet of ongoing vendor transactions to generate invoices, the software helps you do that all at your fingertips. Also, maintaining the record of asset delivery in a digital space is only possible with office Equipment Management Software. With such a system, you can store all the GRNs (goods received notes) digitally and pull out stats when needed. In addition, through this software, a company can track all the assets in their possession and the ones in customers' as well.
Benefits of Implementing Fixed Asset Management Software in My Enterprise
There is no way enterprises can manage hundreds and thousands of assets manually, including yours. That's where Asset Management Software comes to the rescue. Here's what every enterprise can expect after implementing fixed assets management software:

Automated Asset Management
Both hardware and software assets can be managed efficiently using the software. A simple IT Asset Management Software allows the enterprise to keep a summary of all the groups of assets, asset reports, administration reports, software analytics, hardware analytics, approaching dates (service due, warranty, and AMC renewal due), and a list of systems with critical issues.

Error-free Service Management
Managing the tickets (raised, in progress, and completed) becomes super easy with service management features. A company can track everything from the total tickets raised and its engineers involved in resolving service to the total count of tickets solved & closed using the Asset Management Software. 

Prompt Inventory Management
Multiple uses of inventory at different times, places, and situations make its management tedious. Although in reality, with the Asset Management Software, an organization can keep track of the used tools, replaced, repaired, rejected, & consumed spare parts, and conduct return tracking of a defective inventory seamlessly.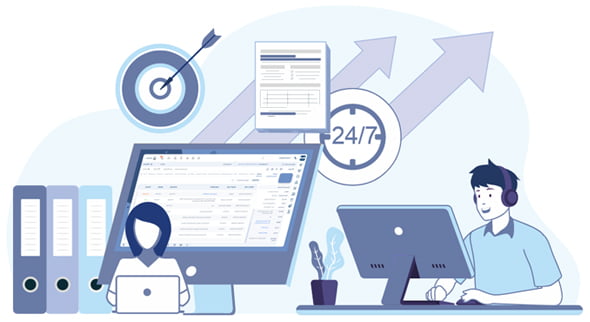 What is in AntMyERP's Asset Management Software To Benefit My Business?
Bring down the IT operating costs by 10 to 20% while doubling the return on investments using AntMyERP's office Equipment Management Software. 
Bring down the resolution ticket by eliminating human transition in help desk tickets. Manage, maintain and resolve everything from a single destination, AntMyERP's Fixed Asset Management Software. 
Establish standard policies for all your customers and vendors. With that said, AntMyERP's Asset Management System ensures compliance by up to 30%. 
15-days free trial
Free installation demo on request
Extended warranty support
Lifetime assistance in service level agreement
Digital support for Annual Maintenance Contract (AMC)
It's never too late to invest in the correct Asset Management Software for a better return on investment
Allow us to help you
Go Up